Welcome to Max Care Aesthetics & Dermatology Department, your one-stop destination for advanced and effective aesthetic treatments in Rabdan, Abu Dhabi.
Our team of highly skilled dermatologists and aestheticians headed by Dr. Ghada Morsy are dedicated to providing you with personalized and innovative solutions to help you achieve your skin goals. Our state-of-the-art facilities are equipped with the latest technology to ensure the highest quality of care for our patients.
Our core services include anti-aging treatment, anti-wrinkle treatment, laser hair removal and facial treatments, designed to address a wide range of skin concerns and enhance your natural beauty. Whether you're looking to reduce the appearance of fine lines and wrinkles, eliminate unwanted hair, or rejuvenate your skin, our team will work with you to create a personalized treatment plan that will meet your specific needs and achieve the desired results.
ANTI-AGING
Our anti-aging treatments are designed to help you look and feel younger. We use advanced techniques and technologies to address common signs of aging and help you restore your youthful appearance.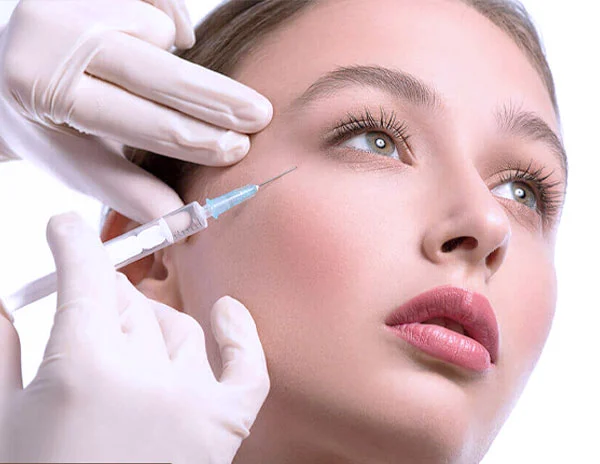 ANTI-WRINKLE
Our anti-wrinkle treatments are effective in reducing the appearance of fine lines and wrinkles, giving you a smooth and youthful complexion. Our team of experts will work with you to determine the best treatment plan for your individual needs.
LASER HAIR REMOVAL
Say goodbye to unwanted hair with our laser hair removal treatments. Our state-of-the-art technology is designed to remove hair quickly and effectively, leaving you with smooth and hair-free skin.
FACIALS
Our facial treatments are designed to rejuvenate and enhance your natural beauty. Whether you're looking for a simple refresh or a more intense rejuvenation, we have a wide range of treatments to meet your needs and achieve your desired results.
Take the first step to a healthier you.