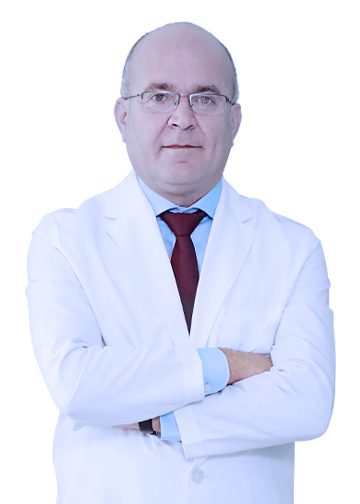 Dr. Kamal Badie Al-Noukari
Urology Specialist
Trusted Urology Specialist in Abu Dhabi with 20+ years of experience
Meet Your Doctor, Dr. Kamal
Dr. Kamal Badie Al-Noukari is a highly skilled and experienced Urology Specialist with a passion for providing the best medical care to his patients.
He is one of the founders of Max Care Medical Center in Rabdan, Abu Dhabi and has been serving the local community for many years now.
With his extensive knowledge and expertise in his field, he has established a reputation for providing exceptional medical care and compassion to his patients. He is dedicated to providing the highest quality of medical care and is committed to ensuring that his patients receive the best possible outcome.
About Dr. Kamal Badie Al-Noukari
Dr. Kamal finished his Bachelor of Medicine-Bachelor of Surgery (MBBS) from Damascus University in Syria and got his Certificate of Specialty in Urology since 1998 and Syrian Board in Kidney Transplant.
License:
Specialist in Urology since 1998
Syrian Board in Kidney Transplant
Specialist Urology from Saudi Counsel for Health and Specialists since 2002
Specialist Urology, Dubai Health Authority (DHA) – United Arab Emirates
Specialist Urology, Health Authority Abu Dhabi (HAAD) – United Arab Emirates
Memberships:
Syrian Society of Urologist
Syrian Society of Kidney Transplant
Languages:
Career:
After spending more than 2 decades as a Urology Specialist in Syria and in Saudi Arabia, Dr. Kamal took his experience and expertise to the United Arab Emirates in 2016 to serve the local community in Abu Dhabi.
Diagnosis and management of:
 Kidney and urinary tract disease
 Genitourinary diseases in male
 Congenital genitourinary malformations
 Nocturnal enuresis in children and stress incontinence in women
 Impotence and erectile dysfunction in male
 Subfertility and infertility in male
 Kidney and urinary tract tumors:


 Benign and malignant prostate hypertrophy
 Bladder tumors
 Testicular tumors
Diagnostic and treatment procedures:
 Ultrasound of kidney and genitourinary tract
 Intravenous urography
 Voiding cystourethrogram (VCUG)
 Uroflowmetry study
 Suprapubic vesicostomy
 Percutaneous nephrostomy
 Flexible and rigid Cystourethroscopy
 Retrograde ureterography
 Ureteral catheter installation
 Bladder biopsy
 Guided prostatic needle biopsy
 Local penile injection with color Doppler
 Lithotripsy
 Circumcision
Open Surgery (Kidney, Ureter, Bladder, Prostate & Male Genitalia
Medical & Surgical Management of diseases affecting the Reproductive System & Sexual Disorders, including installation of stents (Penile Protheses – to treat the end stage of Erectile Dysfunction) and Infertility
Urinary Endoscopy procedure by rigid and flexible scope
Treatment of Urinary System Stones by Laser Endoscopy, Shock Waves (ESWL), and surgical
Surgical Treatment for Congenital Malformation in Children
Providing care for the patients post-Kidney Transplant, children, and adults
Urinary System Ultrasound including scrotal doppler as a part of the evaluation of the erectile dysfunction
Assessment, diagnosis, and treatment of male infertility
Call for a Consultation now with Dr. Kamal Al Noukari
Schedule a Consultation with Dr. Kamal 
If you're looking for one of the top Urology Specialist in Abu Dhabi who can help with your medical needs, look no further than Dr. Kamal Badie Al-Noukari. 
Contact us today to schedule a consultation.
You can book an appointment by calling 025555097 or by emailing appointments@maxhealthcare.ae. 
We look forward to seeing you in Max Care Medical Center in Rabdan area, Abu Dhabi.